VIETNAM VISA ONLINE SERVICE
With more than twelve years of experience, we take pride in offering tourists from over 190 countries the most dependable, expeditious, secure, and economical visa services to visit Vietnam.
If you have problems with your Vietnam Visa, don't worry. We are here to support visa service 24/7. Feel free to contact us via WhatsApp: +84.904.879.729
Vietnam Visa Application Form
1. Option
2. Details
3. Review & Pay
3 Steps Get Vietnam eVisa
Get your Vietnam evisa in 3 simple steps
1

Fill in an online form

Fill in a secure online visa application form which takes a couple of minutes.

2

Confirm and pay

Review the visa information and pay for the service fee. Get the "eVisa" within 3-5 working days via email.

3

Upload your passport and portrait photo

Passport photo with full 4 corners. Portrait photo with no glasses, don't smile and white background
Vietnam Visa Support
101 Lang Ha street, Hanoi, Vietnam

sale@myvietnamvisaonarrival.org

+84.904.879.729

+84.904.879.729

Mon - Sun, 8:00am - 8:30pm
WELCOME to EntryVietnamVisa.Com!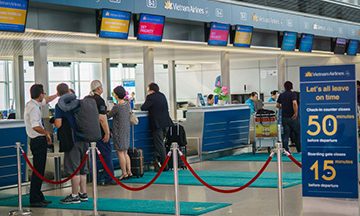 Welcome to EntryVietnamVisa.com, the one-stop-shop for all your visa needs for travel to Vietnam. We understand that obtaining a visa can be a daunting task, but our team of experienced professionals is here to simplify the process and guide you through each step.
Our user-friendly website makes it easy for you to apply for the appropriate visa, whether you are visiting Vietnam for tourism, business, or work purposes. We offer a variety of visa types and processing times to suit your travel needs, including rush processing for those with tight schedules.
At EntryVietnamVisa.com, we prioritize the security of your personal information and maintain a strict privacy policy. Our online application process is straightforward and efficient, ensuring that you receive your visa in a timely manner.
We take pride in providing excellent customer service and support, and our team is available 24/7 to answer any questions or concerns you may have about the visa application process. Trust us to handle your visa needs and make your trip to Vietnam a smooth and hassle-free experience.
Thank you for choosing EntryVietnamVisa.com, we look forward to serving you!
WHO does need a Vietnam Visa?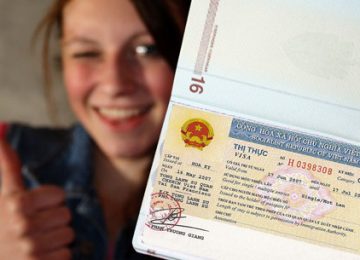 If you are planning to visit Vietnam, you may be wondering whether you need a visa to enter the country. The answer depends on your nationality and the purpose of your visit. Citizens of certain countries are exempt from obtaining a visa for short visits, while others are required to apply for a visa in advance.
For example, citizens of some Southeast Asian countries, including Thailand, Indonesia, and Singapore, can visit Vietnam for up to 30 days without a visa. European countries, such as France, Germany, and Italy, and some South American countries, such as Chile, also have visa exemptions for short visits.
However, if you are a citizen of the United States, Canada, Australia, or most African and Middle Eastern countries, you will need to obtain a visa in advance to enter Vietnam. There are different types of visas available, depending on the length and purpose of your stay. Tourist visas are typically valid for one to three months, while business visas can be valid for up to one year.
In summary, if you are planning a trip to Vietnam, it is important to check the visa requirements for your country of citizenship. Failing to obtain a necessary visa can result in being denied entry at the border, which can be a frustrating and expensive experience.
WHY choose EntryVietnamVisa.Com?
We specialize in providing the best urgent visa service in Vietnam. Your Vietnam electronic visa can process urgently within one to two hours.
Reliability
By using our visa services, you can avoid dealing with your local Vietnamese Embassy. Our services are approved by the immigration authorities, and we offer fast processing times, low prices, transparent pricing, and no hidden fees.
Convenience
You don't have to send off your passport, wait in line at the Vietnam Embassy, or provide any documents other than a computer with internet access in order to apply for a Vietnam visa from anywhere.
Flexibility
You can have complete control over your travel schedule and adjust your plans at the last minute, as we are able to fulfill your requests within just a few days or even sooner.
Emergency Visa Service
We offer English-speaking support and efficient visa processing, with the possibility of your Vietnam visa being issued within just 1-2 working hours or 4 weekend/holiday hours following your submission of the online visa application.
Our
Customer

Says
Few words from our satified customers
Christian-US
April 6, 2023
Brian J- Canada
March 19, 2023