How to get Vietnam visa on Tet holiday 2024?
Vietnam Visa during the Vietnamese Tet Holiday (Lunar New Year Festival). or Vietnam visa on Tet holiday
The Immigration Department will be closed on these days. So, if you plan to travel to Vietnam during the Tet holiday, make sure you obtain the visa at least 2 days in advance. If you do not aware of this peak season or you suddenly plan to come to Vietnam during this period, don't worry! You still can apply for a rush Vietnam visa during non-working hours with us.
Calendar for Tet Holiday in 2023
The Traditional Vietnamese New Year Holidays (Tet Holiday) in 2023 will be taken from 20/Jan/2023 – 29/Jan/2023. The official days off is 9 days in total.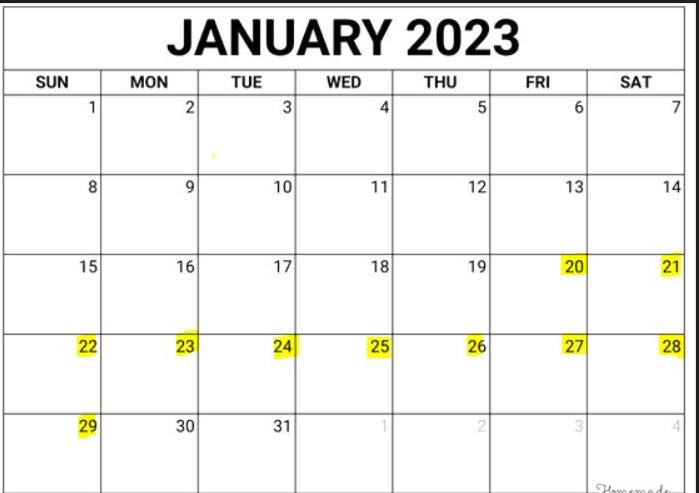 Notes: Vietnam Immigration Department is issuing eVisa- 1-month Single entry for many countries. If you've planned your trip to Vietnam, apply for a visa in advance from now on Apply Vietnamese Visa Now!
How To Apply Vietnam Visa for the Tet Holiday?
STEP 1:  Apply Online via Our website EntryVietnamVisa.Com
Click here to apply online. Fill out the form with your personal information and the type of visa you choose.
With "Process Times" is "Services (Overtime/Weekend/Holiday)".
Check your flight time and Vietnam time to ensure that you have enough time to arrange your visa. Normally, it will take 1 hour to complete your visa and the Vietnam Immigration Department will issue the visa approval letter from 8:00 AM to 17:00 PM Vietnam time (GMT+7).
For example, if your flight departs at 3:00 AM Vietnam time and you need a visa approval letter in 1-2 hours, please call us directly at +84.904.879.729 to get support!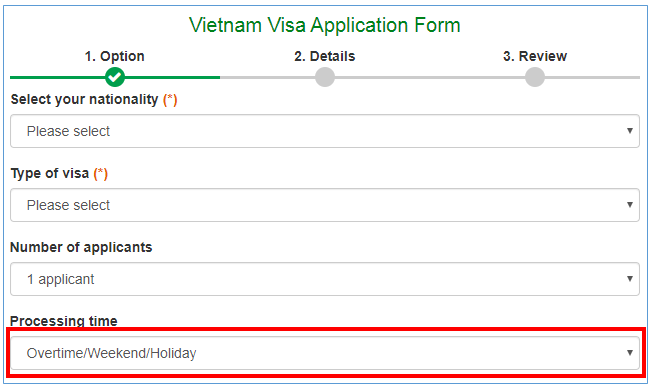 Please note that a rush visa is only available for a tourist visa. If you apply for a business visa, you need to wait until after the Tet holiday.
STEP 2: Receive an Email from Us
After applying and making the payment, you will receive an email to inform you about your visa status.
In some special cases, we need your flight information so that we can help you to get a visa on arrival more effectively. You should leave your phone number when applying for a Vietnamese visa.
STEP 3: Get a visa 
After 1 hour you will receive a visa approval letter via email
With a visa approval letter and detailed guidance in the email we send to you, you can get a visa on arrival easily. We have assistants at the airport to help you on these days, so don't worry about the procedure on arrival.
Contact Us
In case you need urgent services or ask for any information about rush visas during the Tet holiday, please send an email to us sale@myvietnamvisaonarrival.org , or you can make a phone call via phone: +84.904.879.729 or leave a message via Whatsapp: +84.904.879.729
We are here to help you!