Vietnam visa guide for Chinese living in Russia
Vietnam visa guide for Chinese. Vietnam immigration policy regulated that all Chinese citizens do need a visa to enter Vietnam for leisure or business purposes. From Russia, Chinese applicants may have 2 options to get a visa to Vietnam: get Vietnam visa at the embassy in Russia or apply for an online visa. Vietnam online visa (e-visa or visa on arrival) seems to be the easiest way for Chinese citizens to get visa if they want to avoid the complicated procedures and bureaucracy.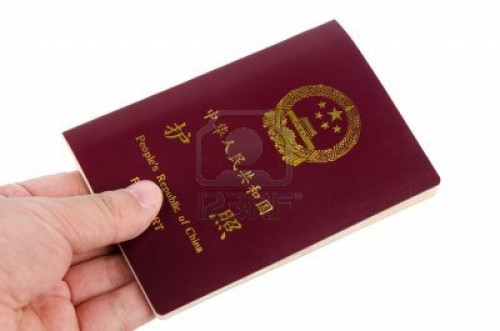 There are about 998,000 overseas Chinese citizens who is living in Russia nowadays. Many of them make a choice to depart for Vietnam from Russia directly for leisure and business purposes. However, in order to enter Vietnam they are obliged to apply for a Vietnam visa. From Russia, Chinese applicants might choose to visit the Vietnam Embassy to apply for a visa in person as follow:
Embassy of Vietnam in Moscow, Russia
Address: 13, Bolshaya Pirogovskaya St., Moscow, RUSSIA FEDERATION
Phone: (70-95) 245 092
Fax: (70-95) 246 312
Email: dsqvn@com2com.ru
Consulate General of Vietnam in Karla Libknhesta, RUSSIA
Address 411 – Divs-22, Karla Libknhesta 620075 Phone: (7343) 253 0280
Fax: (7343) 253 0282
Email: lequyquynh@mofa.gov.vn
lequyquynh2@yahoo.gov.vn
Consulate General of Vietnam in Vladivostok, Russia
Address: 107/1, Puskinskaya St., Vladivostok, RUSSIA FEDERATION
Phone: (7-4232) 205 81
Fax: (7-4232) 261 49
Email: tls_vla@yahoo.com
Normally, Vietnam embassy visa application will take 5 – 7 working days and the Chinese applicants must prepare some qualified documents before queuing in font of the embassy to submit their Vietnam visa application, including:
– A valid passport is a passport claiming to have been issued by the applicant's country which has at least 6 months validity and 2 blank pages for visa stamp
– Entry permit form (which can vary from one Vietnamese Embassy to another)
– Two photos (usually 4 cmx6 cm or 3 cmx4 cm)
– Visa fee
The Chinese citizens who plan to travel Vietnam for business purpose then a business visa (3 months validity, single or multiple entry) expected, they are requested to provide a sponsorship letter by a licensed Vietnamese company.
Vietnam visa processed by the Vietnam Embassy has been known as complicated and bureaucracy procedures. The applicants might not only wait for a long time to have their visa stamped on the passport but also spend much money on it. There is another choice that Chinese visitors can make to simplify the application procedure, that is Vietnam visa on arrival.
To apply for a Vietnam visa on arrival, Chinese citizens living in Russia just follow some simple steps:
1. Complete an online application form (which take a few minutes)
2. Conduct a payment online via PayPal or Western Union or bank wire transfer (which take a few minutes to hours)
3. Wait for visa approval letter delivered by email (which can be done within 2 working days for normal processing visa or just 2 hours for emergency processing visa)
4. Get your visa approval letter printed and bring with your passport, 2 photos and stamping fee to board the flight. At arrival airport, an entry and exit form will be required to fill in and a visa will be stamped on the passport.