Getting emergency Vietnam visa in Malaysia on Saturday or Sunday
Emergency Vietnam visa. Getting stuck at one of Malaysian airports, waiting for Vietnam visa approval letter will be the most stressed and exhausted time for any travellers. The services for your trip in Vietnam have been reserved and well-organised itinerary has been scheduled which seem to be broken due to your Vietnam visa missing.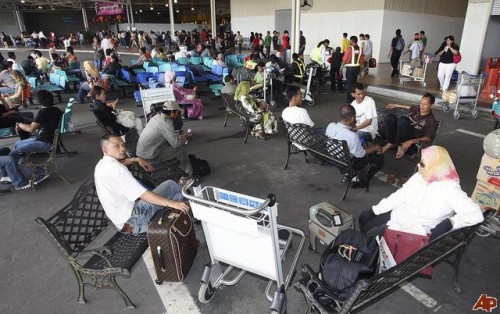 Many people believe that they can get a Vietnam visa on arrival without any pre-arranged document. This will trouble your entry so much since you are not allowed to board the flight until you have a pre-arranged approval letter authorized by the Vietnam Immigration Department in hand.
The bad news is all the Vietnam government organizations, including the Vietnam Immigration Department and the Vietnam Embassy over worldwide, have closed at the weekend.
The good news is that an authorized visa approval letter can be arranged within some hours through some visa agencies who have good relationship with the Vietnam Immigration Department authority
We always give our customers instructions before arriving Vietnam:
– The customers need to check the Vietnam visa requirement for their citizenship
– Read more about Vietnam visa rules and learn how visa on arrival works.
Unfortunately, you missed it. Now you need an emergency Vietnam visa which the approval letter guaranteed to deliver in about 3 hours as soon as payment completion (at weekend, holiday or overtime).
You are pleased to follow some simple steps below to get an emergency approval letter from Malaysia:
1. Make sure that you will have at least 2-3 hours remaining to your flight check-in time. If you have enough time, we are assured that your visa approval will be expedited even at weekend, holiday or over working time.
2. Go online apply at https://entryvietnamvisa.com/apply-visa/
3. Make a payment via PayPal, Western Union or bank wire transfer as the guidance
4. Get an approval letter delivered via email within 2-3 hours
Print out the letter, bring with your valid passport, 2 photos and stamping fee to get visa stamped at arrival airport.
Applying emergency Vietnam visa at weekend from Malaysia will not only take you a lot of money (about 10 times to normal processing) but also make you worried and tension so much. Therefore, you should apply for a visa as soon as you make a decision to travel Vietnam. It should be notice that, you can apply for a visa up to 6 months before your date of entry.